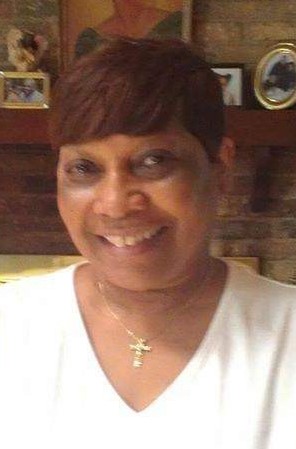 Cecil Royal
January 28, 1946 – October 11, 2020
(Click the image to view the full program)

Cecil Royal 1946 – 2020
7 entries.
I send my condolence to Billy and the Royal family. I first met Cecil when I was in the 9th grade. It was her warm, loving smile that made me approach her. Over the years, I found Cecil to be as genuine as her smile. After high school, our contact was mostly during class reunions. I was so impressed with the love she shared with Billy. I know that her family will miss her. Memories are forever, which means she will never be forgotten. You are blessed to have shared her journey on earth, and so was I as a high school schoolmate.
Our deepest sympathy to you and your family. We are praying for God's strength and comfort for each of you during this time.
Dear C.J....I absolutely LOVED working with you years ago at KTXH-TV in sales! I sat right next to you, and your grace, style, good humor and sound advice kept us all on the straight and narrow. You were a joy to know! My sincere condolences to Bill and your loving family, and prayers for peace and healing. You were one of a kind! xoxo
Our condolences to you Crystal and your family on the loss of your loving and devoted mother. You are a testament to her goodness and through you, she will continue to bring light into the world. Our prayers and thoughts are with you from your HCA de SA family.
I worked with this sweet lady for over ten years. We had some wild times ar work and out of work. Really had some fun times. She was about the most honest and loyal person I ever met. I know how much she loved her family. RIP my sweet friend.
CJ was a wonderful Ogilvy Southwest friend and partner. Smart, quick, savvy, straight with me always, respectful, warm and loving; her wit and sense of humor were so very redeeming. She was appreciated by all for her talent and professionalism. We were regularly in touch after Ogilvy. Our love to you CJ. Blessings and peace. Ann & Clif..
Please allow me the chance to express my deepest condolences for the death of your loved one Cecil. I know that this is a difficult time for you but I pray that you will find comfort in loving words of our heavenly father who assures us that the time will come when all sickness,pain, and death will be no more Rev 21:3-4,. How good to know that our loved ones are only sleeping and that one day we will see them again!! Please remember that you are deeply loved by our heavenly father. John3:16
Visitation:
Tuesday, October 20, 2020 at 10:00 AM
McCoy and Harrison Funeral Home, 4918 Martin Luther King Blvd., Houston, Texas 77021
Funeral Service:
Tuesday, October 20, 2020 at 11:00 AM
McCoy and Harrison Funeral Home, 4918 Martin Luther King Blvd., Houston, Texas 77021
Interment:
Tuesday, October 20, 2020 at 1:45 PM
Houston National Cemetery, 10401 Veterans Memorial Dr., Houston, Texas 77038