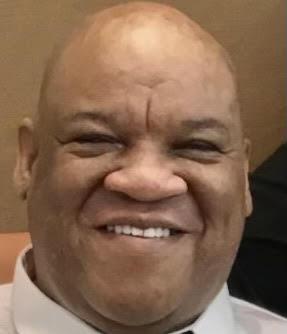 Bruce Davis
June 21, 1956 – December 25, 2021
Bruce Edward Davis, 65, died unexpectedly December 25, 2021, in Houston, Texas. He was born June 21, 1956 in Rutherfordton, North Carolina, son of the late Norman Robert Lee Davis and the late Gertrude Daisy Mae Davis.
Bruce graduated from Henry E. Lackey High School in Indian Head, Maryland in 1975.  After a standout career with the Lackey Chargers football team and achieving academic excellence upon graduation, Bruce was recruited by the University of California, Los Angles (UCLA) from which he graduated and where he played four years and was a member of the 1976 Rose Bowl team that defeated Ohio State University in an upset victory. Bruce was an eleventh-round draft pick of the Oakland Raiders in 1979; he played in 160 games, and started in 115 with the Raiders, including winning Super Bowls XV and XVIII. Raider teammates voted Bruce the team's best offensive lineman in 1985. Bruce ended his 11-year professional football career with the Houston Oilers playing in 43 consecutive games 1987-1989.During the off-season, Bruce was a successful stockbroker and financial advisor with Merrill-Lynch. After his playing career, Bruce pursued his other passion of teaching and mentoring young people as an educator at William Wirt Middle School in East Riverdale, Maryland and institutions including what is now Cheltenham Youth Detention Center in Prince George's County Maryland.
Bruce's hobbies included reading, chess, scouring news outlets and publications and talking for hours with friends and family. But the absolute pride and joy of Bruce's life were his three children with Lorna (Randall) Hankins-Dr. Jennifer Bianca Davis, graduate of Penn State University and an accomplished psychologist in Fresno, California; his namesake, Bruce Edward Davis, II, graduate of UCLAand also a Super Bowl Champion (2009) with the Pittsburgh Steelers, and Ian Michael Davis, graduate of St. Thomas University, Houston, and now a writer and mental health professional. The birth of his grandson, Kingston Kobe Davis (son of "Baby Bruce"),on April 8, 2021, magnified Bruce's joy tenfold.
Family was everything to Bruce and in addition to his children, grandson and daughter-in-law Skye (Bruce), he leaves to cherish his memory, brothers Ronnie (Yvette), Gail (Karen), Albert (Diane) and Alan (Sabah), sister Sharon Maddox (Paul); and extended family including dearly beloved cousins, nieces and nephews.
Visitation:
Saturday, January 8, 2022 at 10:00 AM
Wheeler Avenue Baptist Church, 3826 Wheeler Avenue, Houston, Texas 77004
Funeral Service:
Saturday, January 8, 2022 at 11:00 AM
Wheeler Avenue Baptist Church, 3826 Wheeler Avenue, Houston, Texas 77004
Interment:
Private
3 entries.
I will always remember Bruce as a gentle giant. He was the nicest guy I've ever known. He had a God given talent to turn on the aggression needed to perform as a top offensive lineman yet be the kindest person you could ever meet the minute a game was over. My heart was truly saddened to learn of his passing as I had just spoke of him not a week prior. It was my great pleasure to have come on the UCLA campus together as freshman and to have known him. Our paths continued to cross for years afterwards. Heaven has gained a genuine Saint when the Lord welcomed Bruce home on Christmas Day. May God's Blessings and comfort continue to be with the family. Thank you for sharing your father, brother and friend with the rest of us.
With a heavy heart we bid goodbye to our dear friend Bruce. The long humorous and educational conversations will forever be in our thoughts and hearts. Our condolences and deepest sympathies to the Davis family. James and Balencia Owens
My Condolences Go Out To The Davis Family. May You Draw Comfort & Strength From One Another & Christ Jesus.