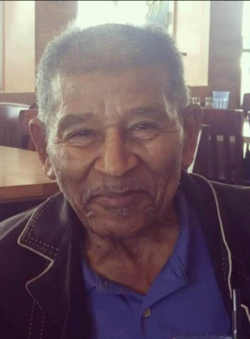 Austin Shanklin III
May 28, 1933 – October 25, 2018
Austin Donald Shanklin, III was born to Austin D. Shanklin, Jr. and Johnnie Mae Hawkins Shanklin in Freeport, TX on May 28, 1933. He passed to his Heavenly Reward on October 25, 2018 in Houston, Texas.
Austin was a decorated Army Veteran who served in the Korean War. He was an athlete, a United States Postal Worker for over thirty years, a business owner, philanthropist, and civic leader. His love and dedication to his family was preeminent and was evident to all those who knew him. He was a lover of God and people, who loved to make others smile.
Austin was preceded in death, by his beloved wife of 59 years, Annie Mae Thomas Shanklin, and he is survived by his six daughters from this union, another daughter, one sister, one brother, twenty-two grand children, and a host of great-grandchildren, great-great grandchildren, nieces, nephews, and friends.
Visitation will take place at 9:00 AM and a Celebration of Life Service will be held at 11:00 AM on Saturday, November 3, 2018 at South Park Baptist Church, 5830 Van Fleet, Houston, TX 77033, with a reception to follow at the church. The interment will be held on Monday, November 5, 2018 at 10:00 AM at Houston National Cemetery.