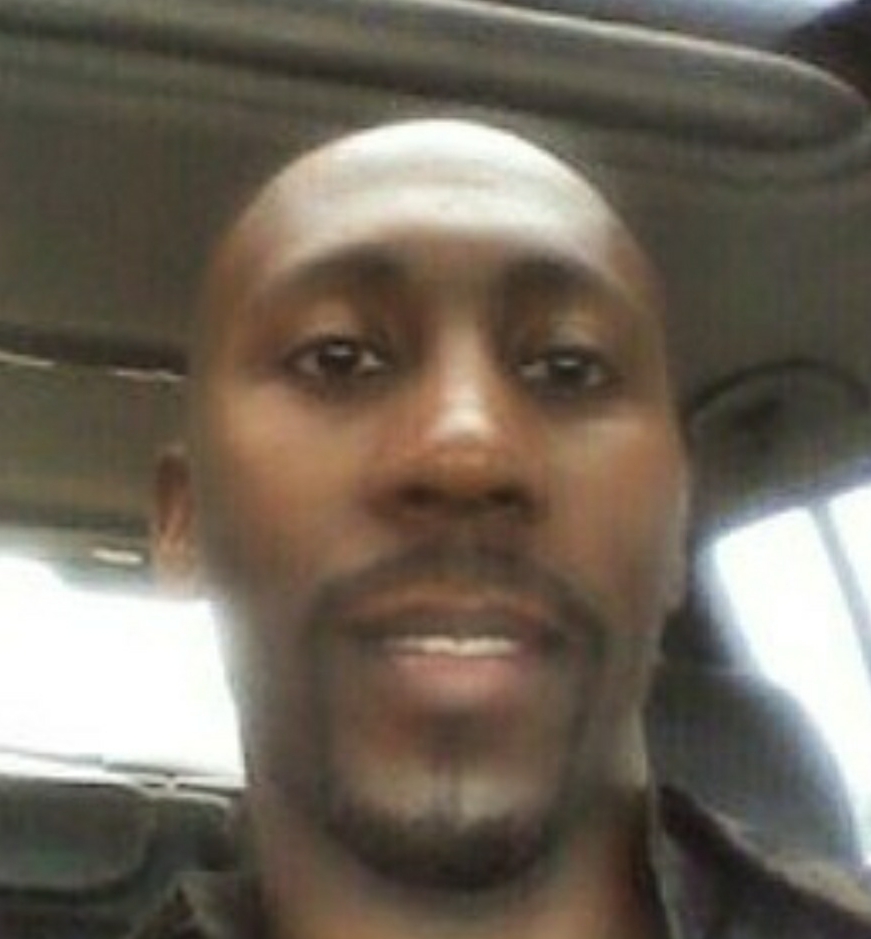 Adryan Keith Hall
December 12, 1970 – July 11, 2020
(Click the image to view the full program)

ADRYAN KEITH HALL 1970 – 2020
Memorial Service:
Saturday, July 18, 2020 at 6:00 PM
McCoy and Harrison Funeral Home, 4918 Martin Luther King Blvd., Houston, Texas 77021
27 entries.
My deepest condolences to the Hall family, and praying for you comfort and strength.
Continue to trust and thank The Lord for His purpose and His Wisdom as we seek understanding. His ways are not our ways and His thoughts are not our thoughts. May His Holy Spirit provide all of the comfort and peace needed in times like these. Love you family.
Growing up we were all best friends! I have not physically seen you in forever but I will greatly miss you! Love you Keith! Jory Curry
Betty I am so sorry for your loss. Feel free to contact me if you need to talk. It is really hard to bury your child.
My friend, that is what you will always be to me. Bro now that your time has come to cross over into your Father's arms, do it with gladness. I always admired your family and I thank you all for sharing your home with me at times. You had it good in spite of. Also thank you for sharing your big brother Anthony with me for leadership. You guys were special to him, but you saw I needed him too. Keith, you are one blessed man and I know you see it. God bless and rest easy my friend. Larry Shouts aka Anthony A Allen
Hello to the Hall Family Betty I know your heart is broken. God will provide Comfort, and Peace. My prayers and thoughts, ate with you and family.
Enjoy your time in the presence of God and our Lord and Savior Jesus.
Rest in heaven little CUZZIN ❣️❤️💋 Well always remember the good times growing up with you.
Our family is continually praying for you!🙏🏾🙏🏾🙏🏾
God bless you my mother Hall and brother Anthony let you know that we're praying for you from the Jones family
Our hearts are with you Grateful God knows all and heals all
RIP.. ADRYAN KEITH HALL YOUR FAMILY, AND LOVE-ONES WILL MISS YOU..BUT YOU SHALL NEVER BE FORGOTTEN. REST ASSURED, YOUR SISTER CYNTHIA
My deepest condolences to the Hall family.
Betty, Anthony, and Family, We love you.💗 In His Love, Kyle and Karen
My prayers are always with you and your family. May you find peace and strength during this time. Much love, Mahoney family
With heartfelt sympathy for you and your Family. May the God of all Comfort be your strength
My thoughts and prayers are with you, Anthony and Pat, and family for God's strength. May the good memories comfort you and give you peace.
Our dearest friend Bettie Hall, prayers are with you and the family from our heart. We come this far by faith and our loving God will never leave us. In deepest Sympathy. Love always
Gwen and I offer our sincerest sympathies and condolences to the family and friends who loved and knew Adriann who has passed and is now with God. May Adriann be remembered with affection and joy, and may those memories stay with and comfort them comfort throughout their lives.
I will always remember and miss you you was a good nephew-in-law to me love the way that you always smiled and you would always yourself r i p until we meet again my niece Cynthia what always love you and remember you the whole family of us thank you for loving her the way she loved you I am 🙏 for the family to stay 💪