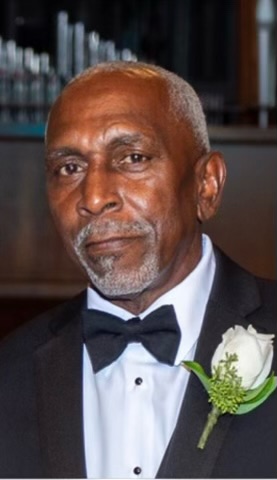 Russell Roquemore
December 13, 1955 – July 19, 2022
Visitation:
Thursday, July 28, 2022 at 9:00 AM
McCoy and Harrison Funeral Home, 4918 Martin Luther King Blvd., Houston, Texas 77021
Funeral Service:
Thursday, July 28, 2022 at 11:00 AM
McCoy and Harrison Funeral Home, 4918 Martin Luther King Blvd., Houston, Texas 77021
Interment:
Thursday, July 28, 2022 – Immediately following the funeral service
Forest Park Westheimer, 12800 Westheimer Rd, Houston, TX 77077
12 entries.
My condolences to the Rocquemore family,may God give you the strength you'll need. Rest In Peace my friend.
To Deborah and Deanna, I am so heartbroken to learn of Russell's passing. I'm sorry I couldn't attend his service. My sister sent me a couple of pictures. He was my first and only husband and I have lots of fun memories of us together. May God be with you all and may he rest in peace.
Deborah, Deanna and Family, please know I am praying for God's unfailing love to strengthen you during this very difficult time. Russell will definitely be missed. We had some very good times together, and lots of laughter back in the day. May God shower you with His comforting love.
My condolences to the family, may Russell RIP. 🙏🏾🙏🏾🙏🏾
Praying for you and your family for comfort and peace. May God be with you all as you celebrate the life of your love one.
I fondly remember Russell as a fun-loving, Happy-go-lucky person; always fun to be around. He wasn't always present at the extended family gatherings, but during those times that he was in attendance,he made sure his presence was known. He mentioned to me at the funeral of our cousin Tommy Roquemore, " Lesa I want you to speak at my funeral and say some of the same things about me that you said about Tommy". I laughed and said, "absolutely, Russell". Rest easy cuz. Please know that you were loved and will truly be missed.
My condolences to Russell's sisters (Deborah and Deanna) & to the extended family.
MAY OUR GREAT LORD BLESS YOUR SOUL . GREAT FRIEND ALWAYS AND GENIUINE INDIVIDUAL . MAY YOUR FAMILY BURDENS BE SMALL AND HEARTS STAY LARGE
To the entire Roquemore Family: My memories of Russell are joyous ones from our teenage years through the present. He always greeted me with such enthusiasm and warmth! We always laughed together. Russell was a good soul on this earth and I will forever remember him that way. May God's blessings surround you as you mourn his passing.
Dearest Deborah, Deanna, and Family. I was truly sadden to hear about the loss of Russell. Please know with time, fond memories of him will replace your tears with a smile. May you find peace and strength in our Lord and Jesus Christ.
My condolences to the family. I am Cedric Roquemore's daughter. My Dad use to tell me many stories of him and cousin Russell. RIP cousin Russell
My condolences to the family. I am Cedric Roquemore's daughter. My Dad use to tell me many stories of him and cousin Russell. RIP cousin Russell