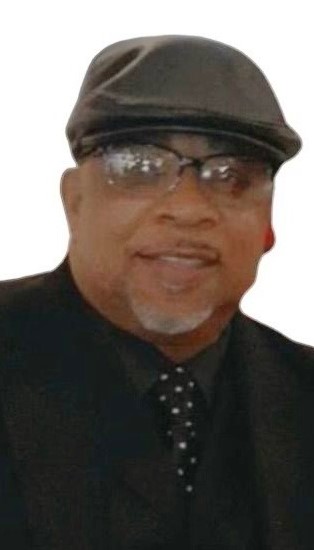 Alvin Ceasar
February 3, 1958 – May 4, 2023
Alvin L. Ceasar, Jr. affectionately known as "Boo Boo" or "Wally" Ceasar, was born on February 3, 1958 to the union of Alvin L. and Samella Ceasar, Sr. Alvin was born at the Charity Hospital in Crowley, Louisiana. He was the third child of ten and the oldest son to this union. From birth, he had many physical challenges. However, he grew in stature and defied the doctor's reports. He knew at a young age God had his hand on him.
Alvin attended Crowley High School where he excelled in football and was one of the hardest hitting players on the team. He graduated class of 1976. After high school he joined the U.S. Army Reserve and remained until he completed IAT. Due to physical injury he was honorably discharged.
Alvin was always a hard worker. It was instilled in him by his parents. At a young age he worked at the local grocery store, in the rice fields, at the paper mill and at fruit of the loom just to name a few. He also attended Louisiana State University. He prided himself on seeking knowledge, but he finally found his most passion in driving eventually obtaining his CDL and becoming a truck driver.
Alvin accepted Christ as his Lord and savior at Greater Love Family Worship Center under the late Bishop Louis Dugar. He was baptized in 1983. He served in the men's music ministry called "Brothers of Harmony", he taught in the men's Sunday school, and he was a Deacon in training. He constantly reminisced about the ministry singing outings and the Friday night praise parties he attended and loved. He loved a good gathering whether it was at church or with family. He would be the life of the party.
Alvin eventually made his second move to Houston, Texas by way of Lafayette, Louisiana. There he encountered more life changing experiences. He worked and enjoyed his time as a Technician at M.D. Anderson and worked in Security for a number of historic locations. He married his wife, Yolanda Jenkins-Ceasar on October 21, 2013, as he would say "after 55 years of life I finally got married". They began a transportation business "Ceasar Transportation" and traveled throughout the United States.  They shared a life together filled with laughter, love, travel, and an abundance of family gatherings. He enjoyed being with and talking to his family. On May 4, 2023 Alvin answered the call from God and went home to be with the Lord.
His memories will be cherished by his beloved wife, Yolanda Jenkins-Ceasar, his five children, daughter Teressa Sam (Crowley, LA); son Tolliver Washington (Mia) (Metairie, LA); daughter Amber Bessard (Lafayette, LA); son Jacoby Yancy (Latorya) (Lafayette, LA): son Darius Ceasar (St. Martinville, LA); 3 siblings, brother Kenneth Ceasar (New Orleans, LA); Aaron Ceasar (Las Vegas, NV); Catherine Ceasar (Las Vegas, NV); 11 grandchildren; 6 great grandchildren; a host of aunts, uncles, nieces, nephews, cousins, and other relatives and friends.
Alvin was proceeded in death by his parents Alvin L. and Samella Ceasar, Sr.; his six siblings, Jacqueline Ceasar; Alvinetta Freddie; Zelda Bernard; Marilyn Ceasar; Michael Ceasar; and Daryl Ceasar.
Your presence in this realm will be missed. Rest well husband, father, uncle, brother, and papa, until we meet again.
Visitation:
Saturday, May 27, 2023 at 12:00 PM
McCoy and Harrison Funeral Home, 4918 Martin Luther King Blvd., Houston, Texas 77021
Funeral Service:
Saturday, May 27, 2023 at 1:00 PM
McCoy and Harrison Funeral Home, 4918 Martin Luther King Blvd., Houston, Texas 77021
Interment:
Private
6 entries.
Rest in peace,Alvin.God bless you.💓💝
Blessed are those who mourn,for they will be comforted.Matthew5:4Rest in peace Alvin.Rest on.
To My Family: Wife, Siblings, Grandchildren and Great Grandchildren. Wally, as we called you Cousin, there are memories that we all as children coming up into the world shared. I will miss getting those texts, conversations and pics. Take Your Rest Now Cousin. RIP-Alvin
Praying for all of you. I have memories and that is a blessing to be thankful for God know what's best for us all. Condolences from my family to yours.
Angels God puts away for him self Angel wings he will always have just remember he never makes a mistake Angel wings he will always have always with us and never forgot